Nicole – vocals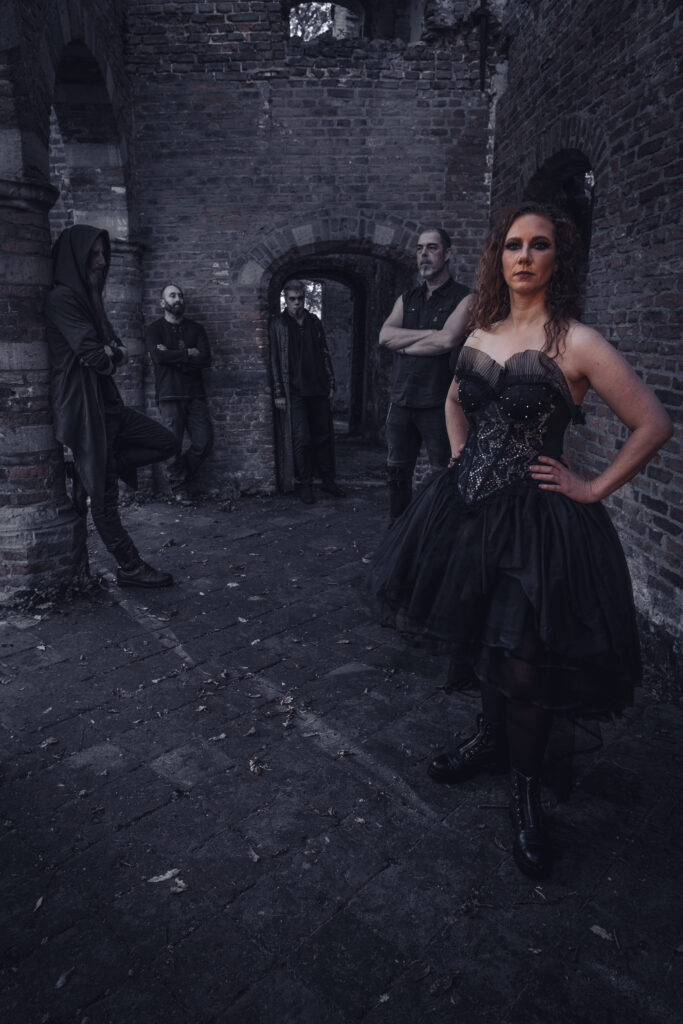 I started singing when I was very young. For many years I sang in a choir and had different types of singing lessons. For a while black metal was one of my favourite music styles. Then I discovered symphonic metal. Inspired by bands, like Epica, Nightwish, Xandria (and others) I picked up my singing lessons again. Working in a nature area made me dream away about singing in a symphonic metal band and creating our own music. I found my own sound, which I use to create some new music with Egeria.
Stephan – keyboards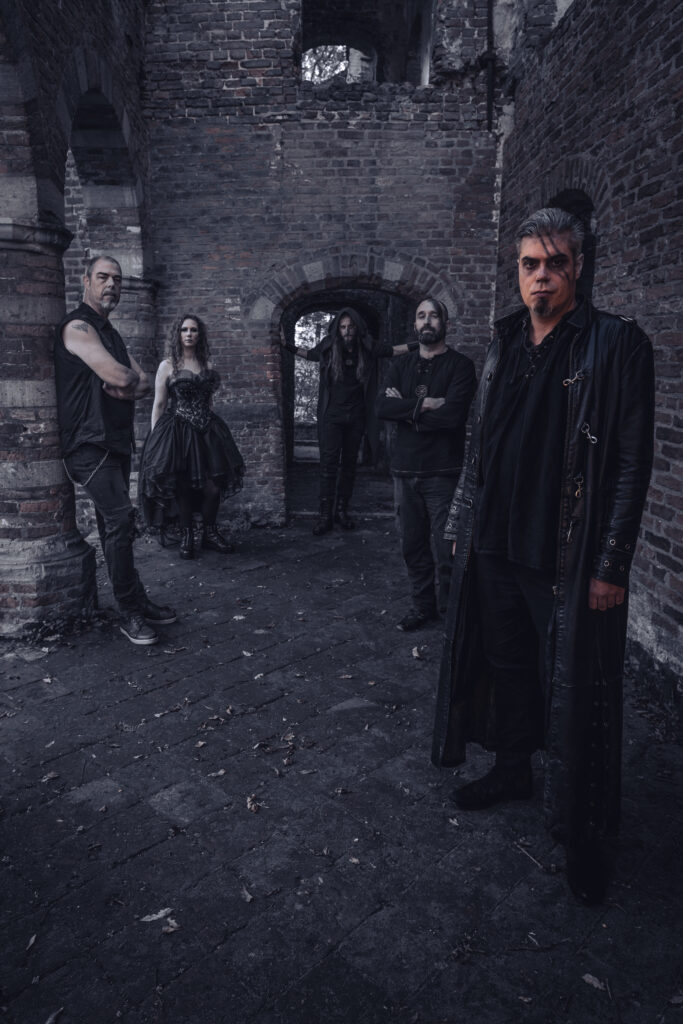 Will be added soon
Maurice – guitars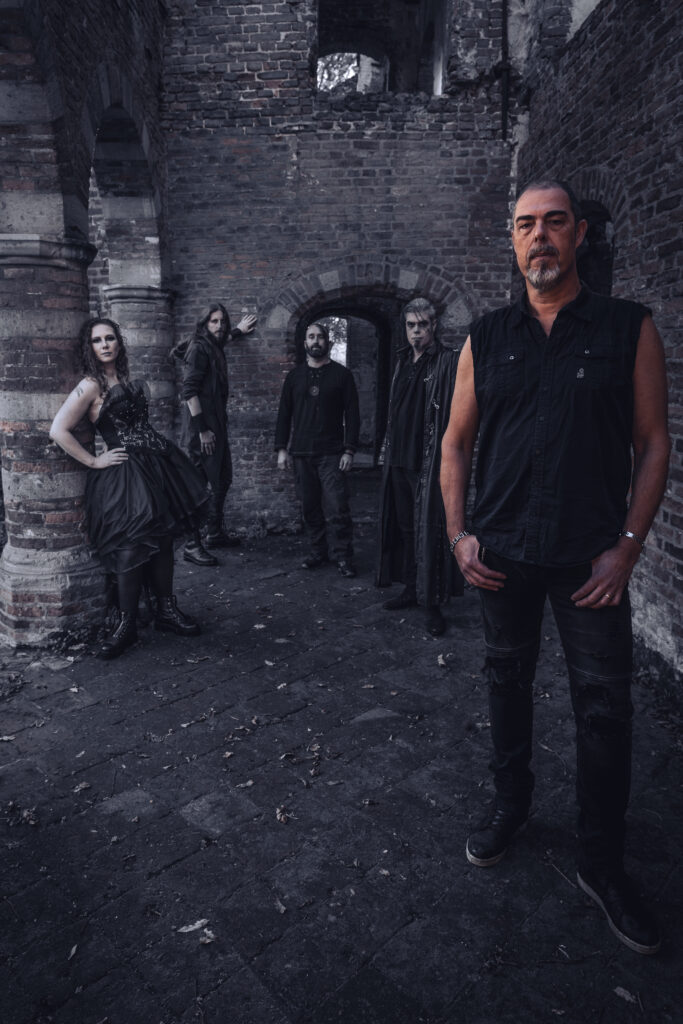 I started playing guitar around the age of 12 on my brother's acoustic guitar, studying some guitar books with classics like Bob Dylan. First learning some chords and later playing actual songs.
Later my brother switched to electric guitar and when I was 17 I also bought my first electric guitar. It was a low budget Fender clone, so I stripped off the Rockson label and replaced it by a Fender logo.
During my study at University in Twente, played in some campus bands and had some nice small gigs at the campus and in the city.
Also I joined the band my brother was in and as I got more experienced began playing solo's. One of the first solo's I performed live was the one of Burning Heart by Vandenberg.
So I'm autodidact, never had any lessons and just learned myself by playing along with music.
Regarding musical preference, as I grew up in the 80's I was very much into new wave (Cure, U2, Simple Minds) and later on gradually went into heavier rock (Bon Jovi, Van Halen, Europe, Bryan Adams).
Steve Vai and Joe Satriani became my favorite guitarists.
Only quite late, around 2005, I became familiar with symphonic metal, starting with Within Temptation and Evanescence until a biker friend introduced me to Nightwish, which became one of my favorite metal bands along with Stream of Passion, Ayreon, the Gentle Storm, Devin Townsend, just to name a few.
I joined Windforce in 2011. We made an EP and had a successful gig in December 2012, but shortly afterwards the band was split up.
Since then I have been looking for a similar band, even considered going for more mainstream rock since there were not many vacancies, until I ran into the ad of Egeria.
Looking forward to growing our repertoire and hitting the stage.
Hope to see you there!
Gear:
Cort KX507MS
Boss GT-1/8
Palmer Macht 402
Marshall 8280
Joris – bass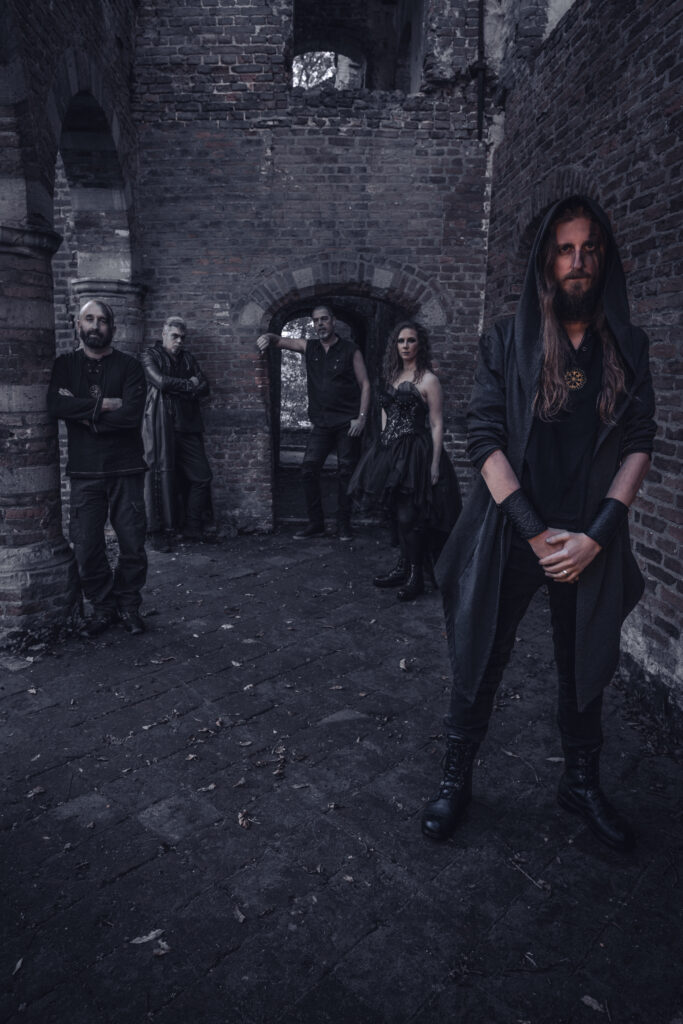 Music has been an important part for most of my life. Although I play and listen to (mostly) harder musical genres nowadays, like metal, I learned to enjoy and appreciate a wide variety of musical styles that are quite in contrast with metal. Some of the musical styles I also really like are folk music and old-school jazz.At first I started playing guitar around the age of 13, but after a few years of lessons and trying some stuff out, I came to the conclusion it wasn't really my thing and put the instrument aside, also due to lack of time.During my time in college, my fingers began to itch again for making music, so I picked up a bass guitar and started teaching myself the ways of the instrument. This time, all pieces fell into place and I haven't stopped playing since. Among my sources of inspiration are Marco Hietala (Nightwish) Steve Harris (Iron Maiden) and Cliff Burton (Metallica). In my career as a bass player, I previously played in two bands. The first being Killing Season, a band that made a combination of different metal genres (inspired by bands like iced earth, 3 Inches of Blood and Judas Priest). After a few years of writing awesome songs and preforming at very cool gigs, the band fell apart and I joined the second band and called Zapata. This band played a variation on old school hard rock with a new groovy twist (you can think of bands like clutch and karma to burn, but with a sound that is inspired by Jimi Hendrix Experience and Black Sabbath). Due to various reasons, Zapata stopped and since the summer of 2017 I joined Egeria as the new bass player.In my style of play, I find it important to (together with the drummer) create a foundation, on where the rest of the band can place their musical building blocks upon. Be sure to expect a lot of groove and some very nice bass riffs. See you during our next gig!
Gear:
Fender Jazz Bass
Orange terror bass Head
Aguilar GS212 Cabinet
Boss ME-50B
Electro Harmonix Bass Big Muff Pi
Ruben – drums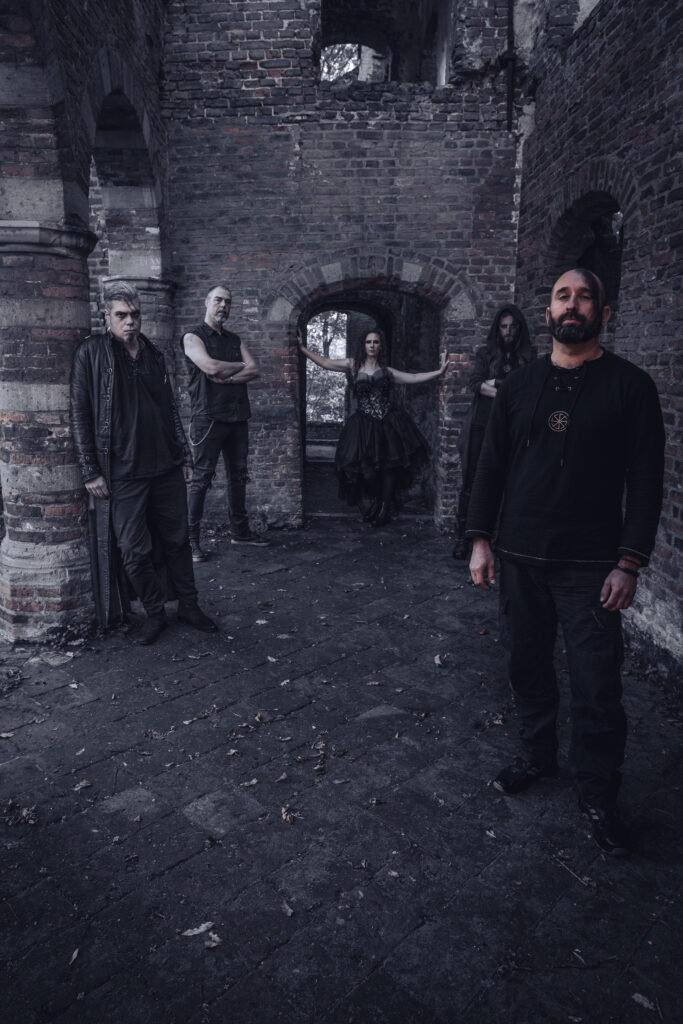 As anyone who play's an instrument, music will have been instrumental (hah) to their lives. So it is for mine.
From a young age I've been listening to a variety of music. From Hard rock to smooth jazz, drum 'n bass to ambient electronic music, even hip hop and pop music from the 80's / 90's.
One of my first CD I've bought was Extreme – III Sides To Every Story in 1991. That album changed me forever. But before that I had cassette's from Metallica, Megadeth and… Vanilla Ice!
When at school we had drumlessons. That started my love for the drums. It was like magic. I needed to get me a drumkit. So at the age of 13 I've got my first drumkit and I also started getting lessons. I've been drumming ever since, having had lessons for around 15 years in total.
Metal has always been a big part in my life, but I never really got to play it. I've been in all sorts of bands, ranging from blues to fusion jazz to rock. But never metal. So at the age of 39 I started practicing metal patterns and mostly training my feet. The reason? I really wanted to join a metal band. It has been one of the hardest styles to master (yes, harder than Jazz) and i'm happy I get to play in a Symponic Metal band like Egeria!
A few of my favourite metal bands at this moment are: Meshuggah, Wintersun, Nightwish and Pyramaze
Gear:
Tama Silverstar kit: 8″, 10″ 12″ 14″ 16″ toms (because why not?), 14″ Tama snare, 20″ kickdrum with Arborea and Masterwork cymbals.
I also have a ATV electronic drumkit with a Gewa G5 drum-module.